This is a common question in the mind of new moms who are planning to resume work after maternity leave or starting a job after a long break of pregnancy and childbirth.Can I breastfeed my baby when I'm back from work?
Benefits of breast feeding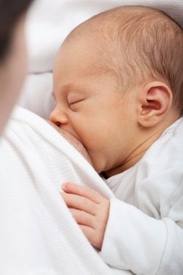 Continuing to breastfeed after returning to work is a real labor of love, but it is well worth the effort too. It is a big challenge to the nursing mom and the caretaker of the baby when mom is out to work. The nursing mom has to be committed to make this happen. No, it isn't easy, and requires a great deal of commitment and work on your part. Only you can provide the best possible nourishment for your baby. Baby also goes through a transition phase. There are plenty of benefits by breastfeeding.
The physiological benefits are baby has higher immunity and lesser illnesses.
 The financial benefits of breast feeding are less cost towards formula milk , fewer doctor visits .
The psychological benefits are the closeness, bonding and skin- to- skin nurturing that only a mother can provide.
Managing change
If your work demands you to be away from the baby for long durations then you need to attempt weaning at least 10 days in advance. The change to formula milk has to be made and associated affects to be monitored.  Baby may have indigestion problem or have watery stools due to lactose allergy. Watch out for baby's overall health. You can then confirm that baby has adjusted to feed, bottle and nipple etc.
How long can I feed the baby?
You can continue breast feed baby till 2 years if you have sufficient quantity and your health is maintained. Breast milk has anti-infective properties. Breast milk is made from nutrients in the mother's bloodstream and bodily stores. Breast milk has just the right amount of fat, sugar, water, and protein that is needed for a baby's growth and development.

Good hygiene practices to be followed
It is essential that breastfeeding mothers practice good hygiene. Nursing mothers should take a shower, change clothes and then feed the baby. The background of work, the exposure to pollution externally can affect the baby's health.  At a minimum clean your breasts with a moisturizing soap and rinse well. This has two benefits the smell goes away and the nipples remain soft. There are natural oils secreted during lactation through the Montgomery Glands (little bumps visible on the areola), which prevent bacteria from breeding. To avoid disrupting the glands gently wash the breast. Take away little milk from both breasts and then feed the baby. This way the retained milk is removed and hind milk is fed.
Switch over the baby to the other breast to avoid differ in size and pain in the other breasts due to stagnation of milk. Your milk supply may vary daily. To maximize your milk flow, try to pump at the same time each day.
To avoid leakage of milk at work place nursing pads ( thick cotton pads inside bra). If you feel your milk letting down, cross your arms across your chest and apply pressure for about ten seconds or so. Wear darker clothes or prints to avoid leakage seen. Pump milk out in between breaks to avoid heaviness and pain in breasts.
If you have to carry the baby out and you are afraid then use the baby carrier kit.
Health caution
Stress and fatigue are major reasons to suppress milk production. Stay calm and relaxed.  And remember, you're still a nursing mom, so eat well and drink plenty of water while at work.
Keep in mind that the hormonal changes can affect your moods. Expect to feel all manner of emotions. Weaning is a psychological experience as well as physical. Allow yourself to feel whatever it is that you are feeling.
Do not pump the breasts until they are empty when you are decreasing your feeding sessions. Doing so will trigger the body to replenish the milk. Instead, drain a little bit of milk from the breast to prevent the breast from becoming engorged. Do this as often as needed if the breasts become too full. A warm shower can assist with allowing the milk to leak out a bit.
Consult a doctor if pain persists . Discuss with your colleagues who are having kids. They will be able to guide you on how to care for the baby and manage with the change. You may get some wonderful tips. Visit information on Internet and verify in case you have a doubt.
You are going thru' several changes at your workplace after a short leave duration. You may have a new assignment  to take care of. Do not hesitate. You can make this transition happen smoothly.