Parenting is a very critical task that requires dedication and genuine time. You cannot depend on another person for all activities associated with the kid. By doing so there will be a huge gap in the relation. Child care is a big challenge for working parents. You need to focus on both office work and family life. There is an overlap of timings and tasks. When you take a leave the work is piling and you may get irritated if there is no one to guide you or share your concerns. Understanding your children is the most important aspect.
Plan for the next day in advance
You need to plan for the next day. Learn time management skills and schedule the tasks as per priority. You can keep colleagues and family informed of certain tasks like School meeting, or visiting a Doctor to avoid last minute stress. You can plan each day of the week for bigger chores and just do the bare minimum on working days. Prioritizing and pre-planning will help smooth running of both office and family life.
Spend time with the kids when you are at home
Never make the kids feel that they are unwanted and you are losing on bigger household chores. After you are back from work freshen up and spend 10 to 15 mins quality time with them to have a briefing of the day. By doing this they also get a platform to share and it builds stronger relationships. Never make the kids feel that office work and house hold chores are important than spending time with them. You can delegate tasks to them such that you will be able to spend time together.

Involve your growing up kids in decision making
Take their opinion during purchasing of gadgets and their clothes. This will make the kids feel important that you are valuing their opinion. Seeking opinion will make them feel responsible and also they will start thinking rather than being hasty decisions.  Include your kids in cleaning activities. Small chores that they can do by themselves requiring minimal supervision. By doing this they will also share responsibility of keeping the house clean free of trash.
Include kids during shopping activities
Take your kids for shopping , an outing for a change. They will learn table mannerisms and will also get a chance to interact with parents. These outings help improve interaction between kids and parent. You can make the child to speak freely and be able to understand their likes and dislikes, their references.
Never argue, do not use foul language
Parents have to be careful that they do not argue with each other. They should take all care to avoid filthy language in the presence of kids. It will set a bad example. They are going thru' a stage where they absorb learnings from the surroundings. This will influence the kids negatively.
Take care of the health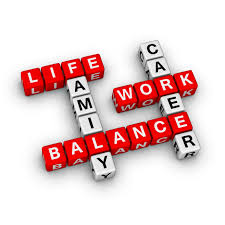 A stitch in time saves nine. Take care of your health such that you can safeguard your family's health too. You will work with a positive frame of mind. Eat good food and make sure you can balance work and family. Make your home a loving place.
Encourage children to mingle with grand parents. Make them also feel a part of the family. Share child care tasks with them also. They will feel valued and the children also will imbibe values in life in the supervision of grand parents. You can reapply the top tips on Child care and make your parenting a wonderful experience.