How to Handle the New Born Baby?
Tender Care for your New Born Baby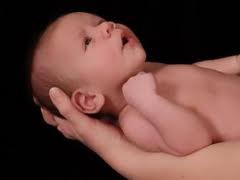 The baby's parents are very anxious to receive the baby. After nine months of pregnancy, the mother and father are looking forward to that first look of the baby. They will be selecting names for their little child…a girl or a boy. The mother feels all the movements and is longing for the baby, inspite of the daily changes she goes through. When the baby is born, the parents have to take care of the tender baby. The baby was in the womb all these days , carrying the baby safely is the priority.
Gentle Care is Very Essential for New Born
You need to bring in awareness for yourself and later inform all near and dear ones. You need to handle baby with care. The do's after feeding, bathing practices, changing diapers, breastfeeding hygiene and schedule, bottle feeding cleaning aspects, dressing a baby, needs to be followed with utmost care. You do not want the baby to suffer due to negligence. The information can be taken from your elders, relatives and friends who have years of experience in baby care and know how to face difficult situations also.
Do not touch your baby too frequently
You should be very careful, and try to avoid touch your baby by anyone. Insist to wash hands before carrying your baby. It is advisable because new born baby can get infection quickly as resistance power is low. Sometimes people hold the cheeks of babies in the midst of the work. Avoid holding the baby frequently. Do not use the same bed. Keep footwear outside the room to avoid infection.
Support baby's head while Carrying Baby
While carrying baby, you should keep your hand below baby's head to support your baby's head and neck, which is called cradling. You should always give support to baby's head and neck while carrying or lie baby down. You should keep one hand under his head while carrying baby. It will take at least 4 to 5 months for the  head to stabilize.
Don't raise your baby or play as a Toy
Don't play with your new born baby like throwing in air, or raising the baby above shoulder levels. This is very dangerous as it affects gravity and if you are unable to hold the baby back it could be fatal. This may cause severe injuries too. At times the milk taken will be vomited by the baby due to the jerking action. Discourage anyone doing this with any baby no matter how important or elderly the individual is.
Breast Feeding – Very Essential
Breast milk is the best for new born baby; therefore always insist to feed your baby when she needs to have it. Breast feeding within one hour of birth will be very beneficial for health of baby. Follow hygiene practices .Maintain a gap of 2 to 3 hours if the baby is bottle feed such that baby is hungry for the next feed, if not the baby will only crave for mother's warmth and attention. Mother's milk contain more nutrition and very light in digest.
Right Way of bathing New Born Baby
Take guidance from your doctor for proper care of the umbilical cord. It falls off automatically after a few days, but you need to care the umbilical cord of baby unless it will not fall off. You can bathe your baby with warm water and a good gentle soap. Keep all items handy prior to bathing the baby. Wrap the baby in towel soon after bathing to protect from cold. Wipe the soft portion on the head gently. Baby can be fed and will soon have a nice nap. You can sponge baby based on the external weather conditions.
Change Diaper at regular Intervals
Changing the diaper when baby has passed poo or pee is essential. The dampness and the excreta will lead to small rashes. Avoid baby rash. Do not keep single diaper for more than three to four hours. Apply rash cream to protect your baby from any rashes due to diaper. Use good quality wipes for your baby. In case of cotton diaper cloths, ensure soft material. Powder the area too. You need to soak them in antiseptic liquid. Keep a good stock of diapers, wipes as baby will not stop crying when she makes wet. Application of petroleum jelly is good to avoid rashes.
Choose Comfortable Dress for Infant
You should choose comfortable clothes for your baby that is easy to wear or remove. Preferably use cotton material. Sometimes the neck will be small and therefore  it will not enter over the head easily. There should not be any hooks, buttons or bulging knot on the back or front. This will irritate and pain the baby also.You need to be careful while selecting clothes.
Sleeping Time
Sleep time is very important for the baby, growth and development happens during sleep. Ensure to lower music and unnecessary sounds, a peaceful atmosphere will ensure no disturbance and baby will have sound sleep. The sleep patterns also change as baby is growing. Baby born in the day time tends to sleep mostly in the day and slowly the cycle will turn to sleeping for longer duration in the night. Baby will be active and happy with sufficient feed and good sleep . You will become familiar with baby's moods and patterns.
Communicate with educative toys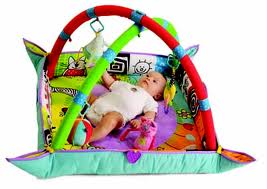 Provide good toys which make sound and check if the baby's eyes and ears are responding. Please ensure the material of make meets standards and they are safe to play with. You can keep the baby engaged with good music, songs and hanging toys on the cradle. This will enable child to identify things in the surroundings. Communicate with baby regularly and build relation.
Remember, new born baby is very delicate, you should gently handle the baby and provide surrounding for a healthy growth. You need to practice good hygiene for yourself and the baby to keep away from infections. Baby senses all things around and get active with sounds, colors. Your tender care and affection will keep your baby healthy and happy.
No related posts.