How To Select Right Furniture For Your Kids…Tips
If you are a parent of newborn baby and on the look out for making your little one comfortable, you need to spend some quality time in research and discussing with other parents who are experiencing a new baby. You can take feedback, evaluate the pros and cons and make the final investment.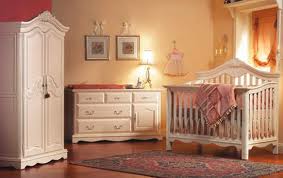 You can spend time visiting shops or check for all offers on baby furniture online. You can check out for all colors, designs and latest models in the sites.
Basically all safety aspects should be reviewed prior to selecting a furniture set. These days designer baby rooms can be ordered. This will include wall painting , curtains, sun screens and all items associated for the kid.
If you want to re-use family furniture or the older siblings cradle etc. check for all connections, nuts and bolts, sturdiness prior to usage.
When you buy a crib make sure it is a large one. The child should be able to sleep and play in it. The slats of the crib should only be 2 to 3 inches apart to avoid getting hands and legs getting stuck. The drop down door should be sturdy and function properly, no screeching noise when used. The mattress should fit in properly.
Usually the crib and cradle will have toys hanging from above which will make noise upon movement to attract the child .
When you buy a cradle check that there are no sharp edges. Cradle is advantages as it is mobile and can be moved to rock the baby in another room too.
Due to space constraints parents opt for convertible or folding baby furniture. Make sure the locks and latches holding the legs are firm and durable. Check for all surfaces, avoid sharp corners. It is a great idea to have a crib in the day and a cradle in the night.
You need to have a large dresser such the drawers can be locked. Clothes , toys etc can go in and there will not be any scattered on the floor. There should be locking provision for the lower ones  such that once they start toddling they do not mess things around.
You can provide all the comforts for the little child coming into your lives. Proper planning and research will enable you select the best baby furniture and enjoy your time with the baby nursery.
You can make the room attractive by creating a photo wall. The progress of the child can be captured in various pictures and affixed .This will give a flashback of events and remind us that the child is growing and can keep the child engaged gazing at her own image.
No related posts.