Qualities of a Good Baby Sitter
In recent times both parents are employed and need to resume duties immediately after maternity leave it becomes very essential to balance home , the baby and work without interrupting the schedules and compromising on quality of work. New moms depend on baby sitters to take care of the kids in their absence.
Finding a babysitter, daima (in Hindi) is a big challenge for the parents. You need to feel confident that your baby is being taken care of properly and comfortable having her in your house when you are not around.
Best traits in Baby sitters
Responsible, Regular and dependable
Neat and tidy
Replace things in its allocated place. Abides by the rules given
Leave reminders / notes for follow-up
Basic presence of maid, instantly respond during an emergency
Patient, calming, loving, have fun with the kid, caring and compassionate
Keeps you informed, able to handle basic communication
Mature and do not get carried away by visitors / hawkers / marketing personnel
Descent background to ensure baby listens to good language
Possess at least one good reference prior to selection.
The parents can observe if the baby is getting along with the baby sitter. The search for a reliable person should start well in advance such that the baby and the babysitter can get to know each other. The new mom and the grand parents can observe in the background.
Parents should exercise patience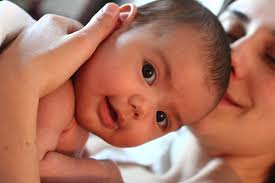 Explain all key requirements to the babysitter to get familiar with the surroundings. There are plenty of reports about the consequences of not interviewing the babysitter. There are cases where the caretaker will consume all good food and neglect the baby.
Avoid all these situations with proper verification of babysitter's background. Also check for references, should be foolproof. Handover emergency contact numbers, printed list will be advisable. Keep your immediate neighbors informed about the change.
Keep valuable articles in a safe place. In the beginning parents also need to have patience and extend support such that the babysitter settle down. Be understanding and supportive. Keep a list of medications that have to be given in case of fever or cold.
Instruct them to keep tiny things out of baby's reach. Be attentive and alert. Minimize mobile calls and watching TV programs. You will be lucky if the babysitter is a trained personnel in First aid and CPR.

Do not expect them to do house chores. They are welcome to teach the baby rhymes and guide in growth of the baby.
You can assess how good your babysitter is by the body language your child exhibits when they are around. If they are disturbed and withdrawn, it indicates that the baby is worried and not able to adjust. Beware of such symptoms.
Do you have any more suggestions for the qualities of a Good Baby Sitter. If so, please add a comment and, if you like the post, feel free to share it with your friends. You can also visit our Facebook page and Google plus page for more insight.
No related posts.